Arcadian
Wedding & Event
Space in Pennsylvania
At Old Carter Barn, we take pride in curating unique, one-of-a-kind weddings. Every wedding here is a special and cherished occasion from intimate ceremonies to glamorous celebrations. Whatever your size and style, we're honored to be a part of your story.
History of Old Carter Barn
Rustic and refined, this historic barn at Old Carter Farm overlooks scenic Lake Carey- 5 miles north of Tunkhannock, PA. Originally used as part of a dairy farm, the barn was built in the post and beam "English Bank" tradition around 1884. In the 1950s, the Carter family converted it into a turkey farm, but it went out of operation and has been vacant since the 1970s.
When Douglas Carter Beane, a five time TONYnominated playwright from New York, inherited the property in 1998, he wondered what to do with this structure that seemed to be a few years away from collapse and sliding down the hill, filled with turkey feathers and rusted farm equipment. He and his husband, Lewis Flinn, decided to save the structure and honor the rural community of Lake Carey. Then began five years of restoration work.
 100 years of dirt and muck was cleaned out, slanted posts and beams were straightened, over 50 windows were added, electric brought in and custom light fixtures made, plumbing and state of the art ADA compliant bathrooms were added. Countless bespoke design features fill the over 7,000 sq feet of space with eclectic charm and warmth.
They floated a historic gazebo across Lake Carey and restored it to its Victorian Glory, adding an adjoining  1000-square-foot stone  patio. The space is unique for weddings, concerts, art shows, theater performances, or large family gatherings.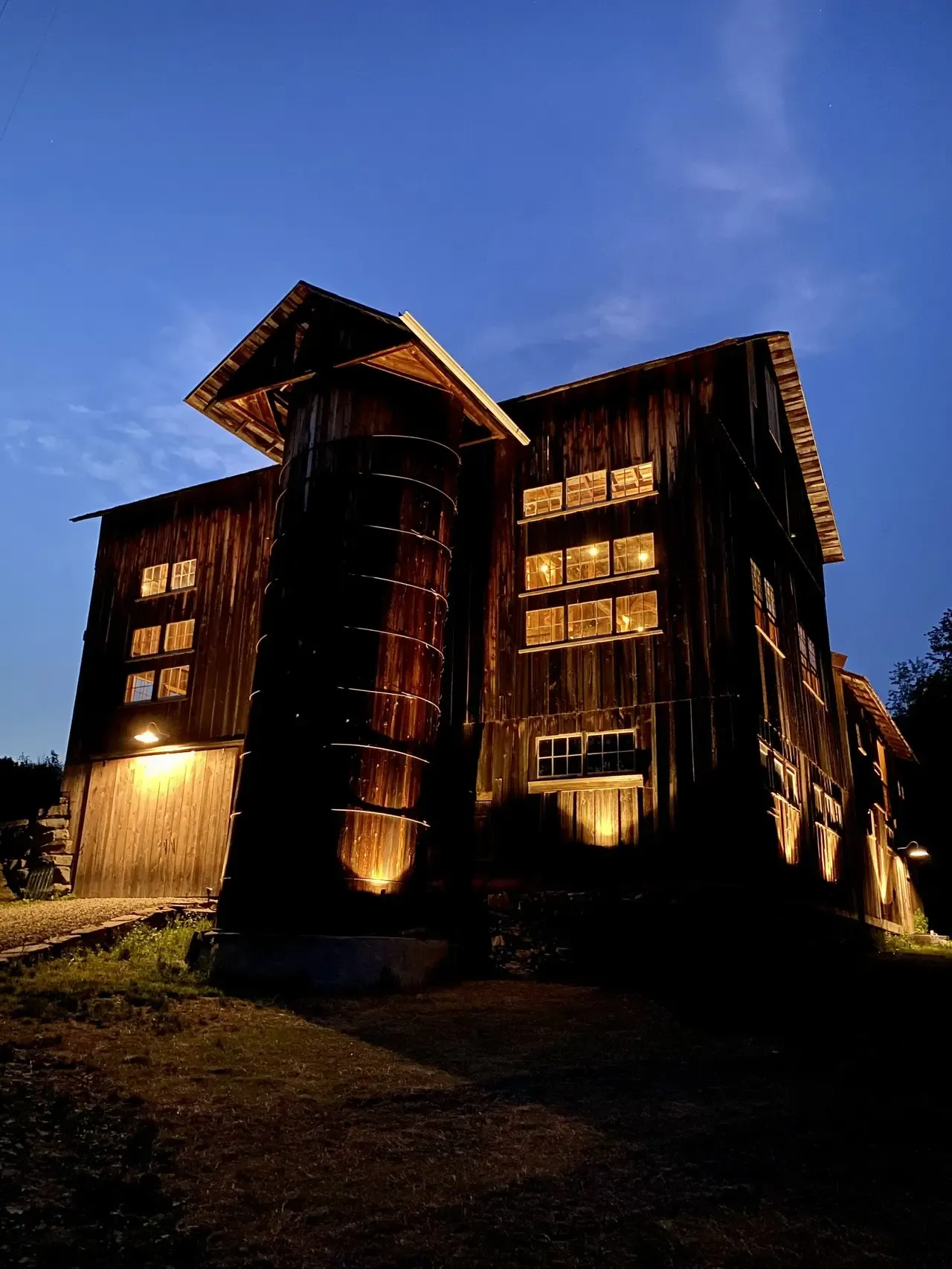 Property Restoration Gallery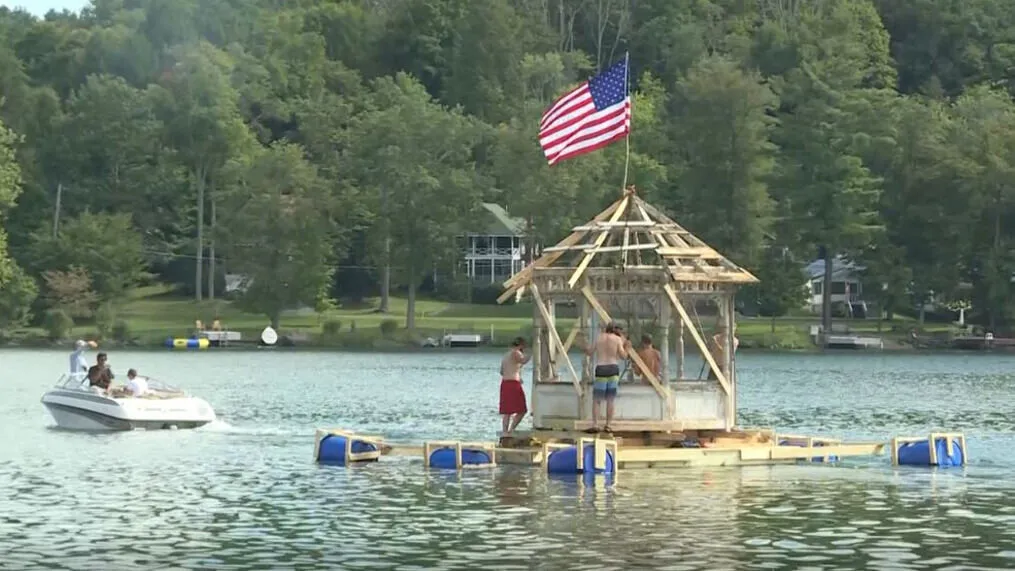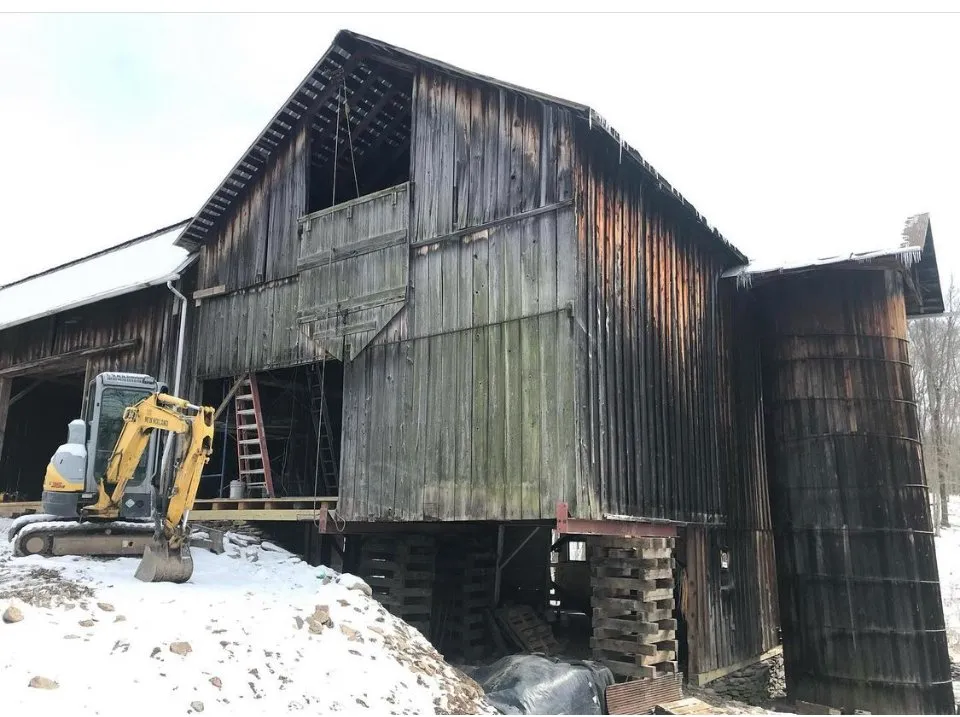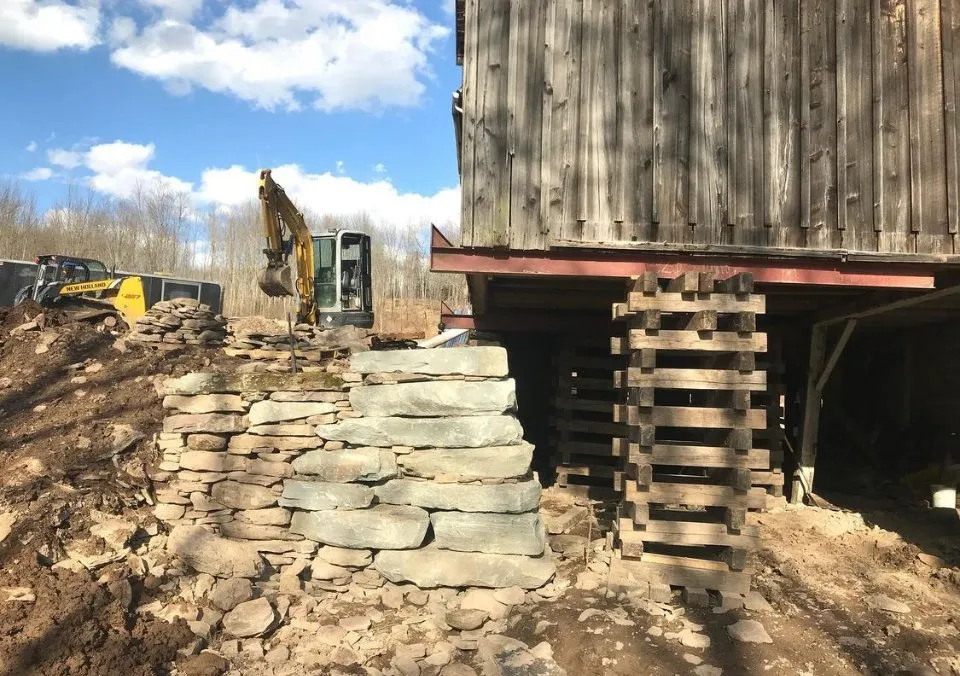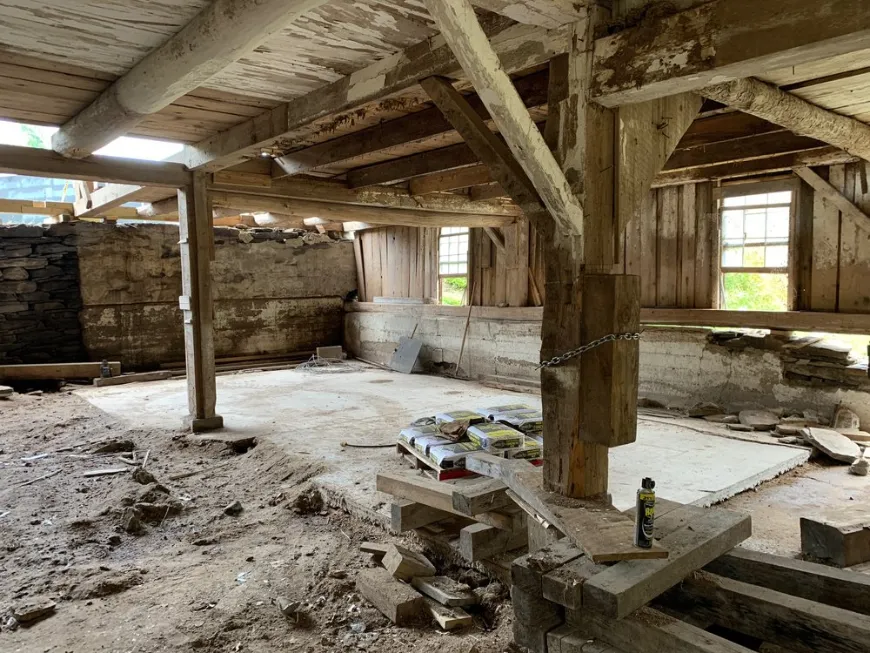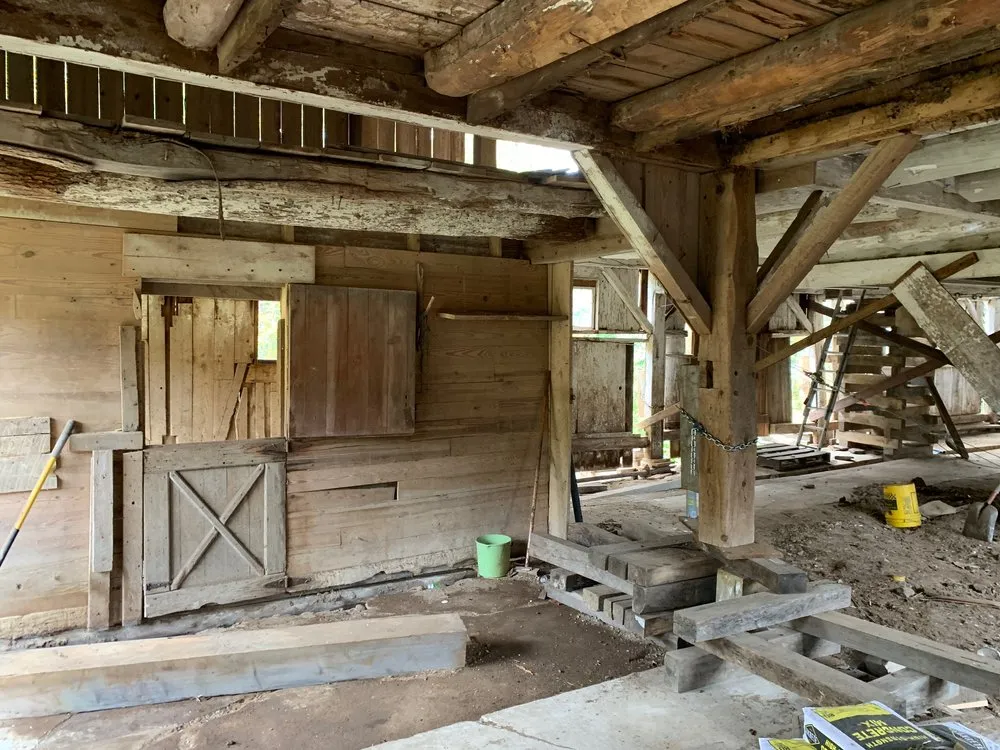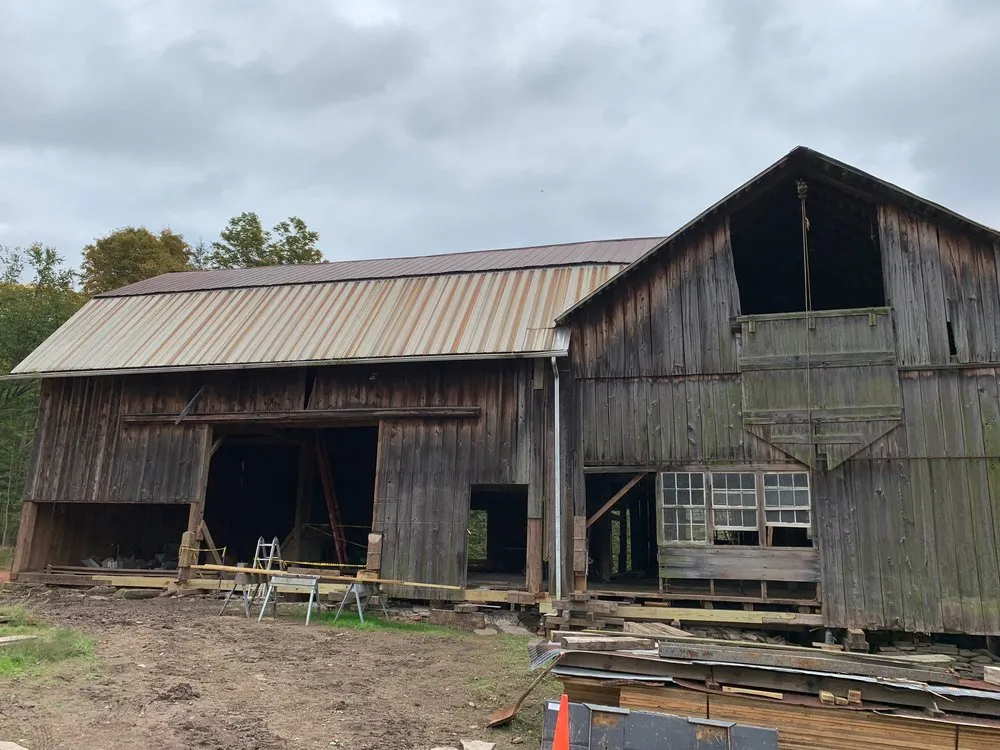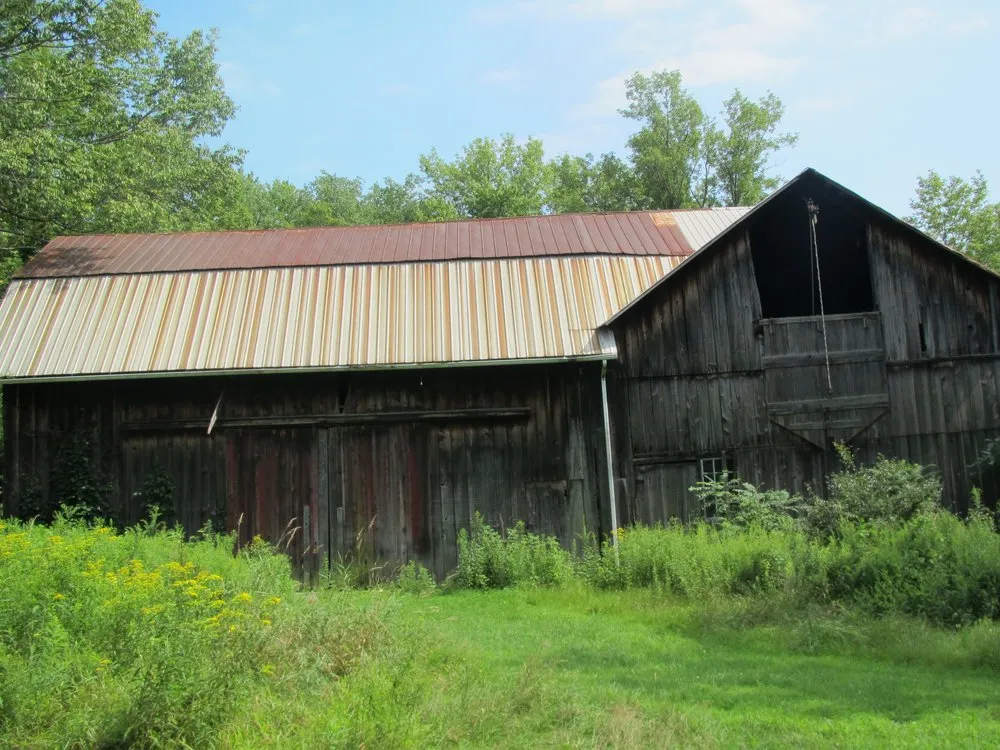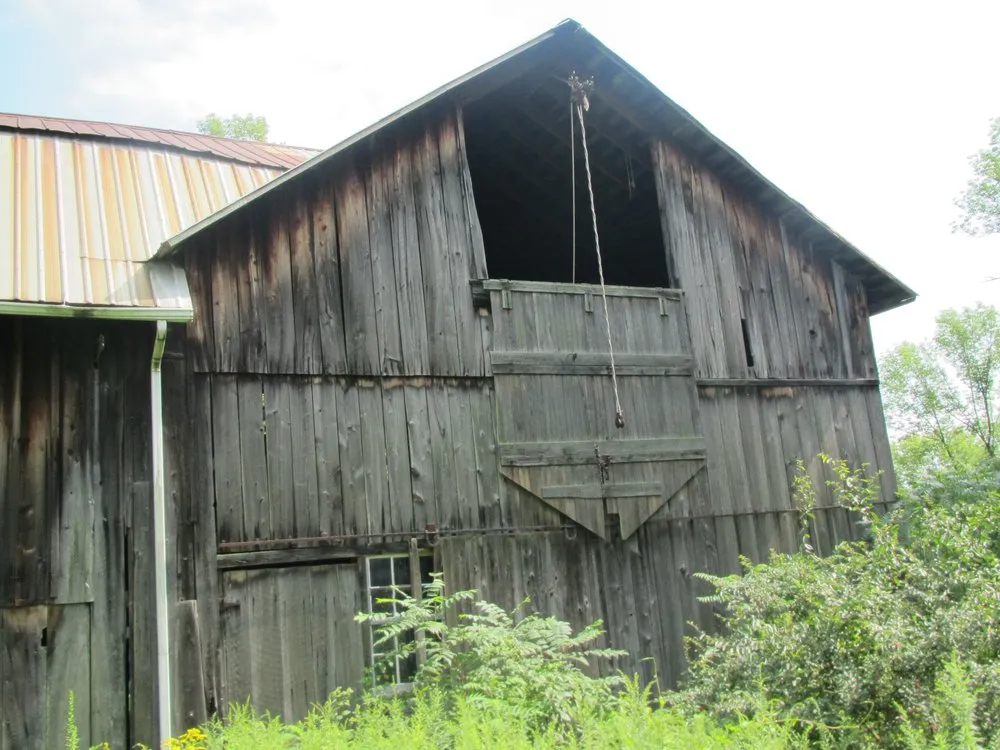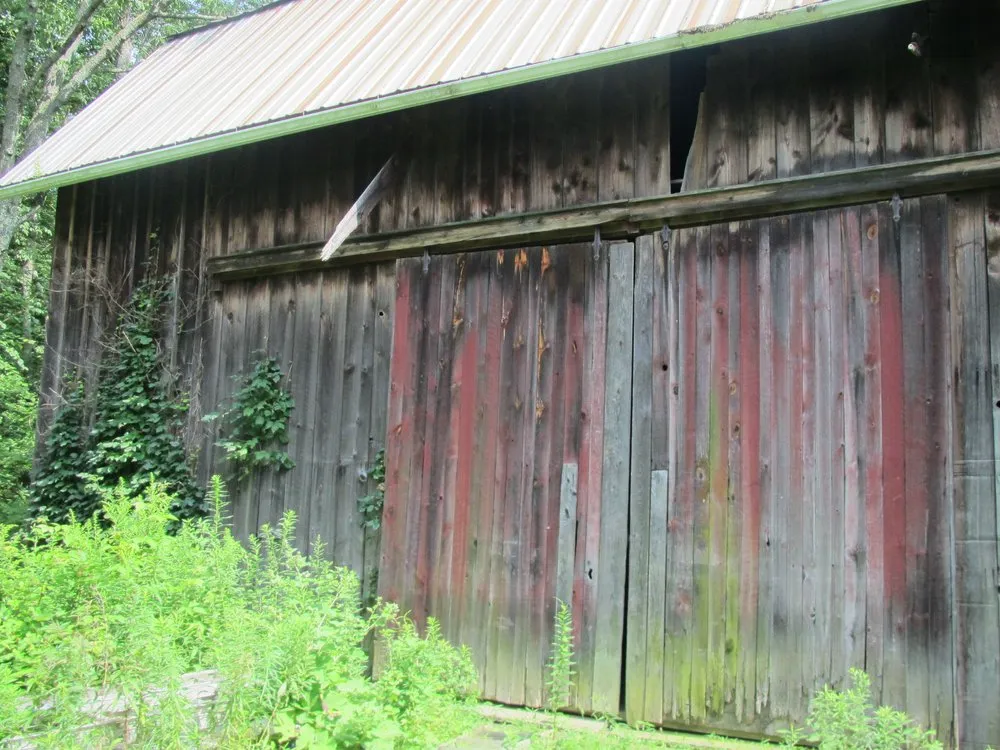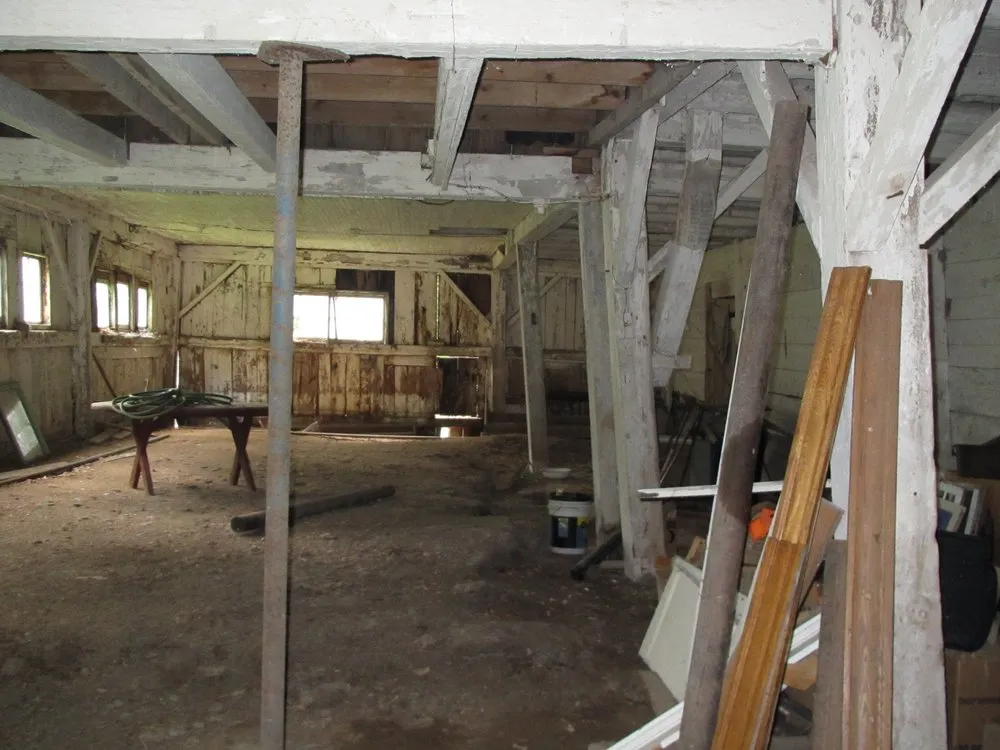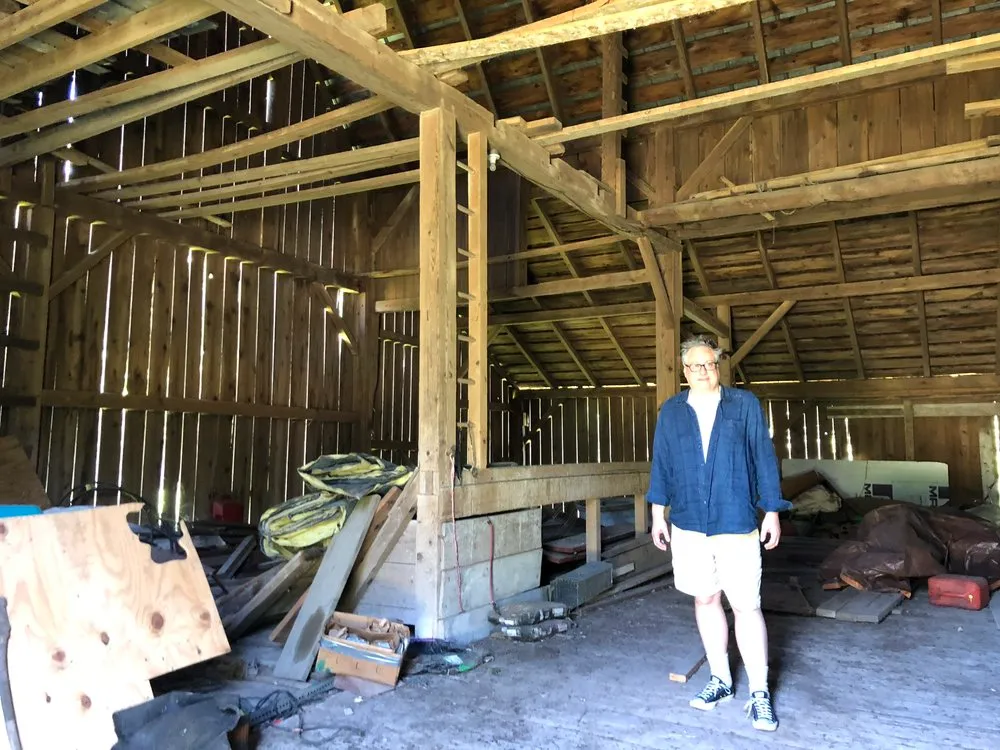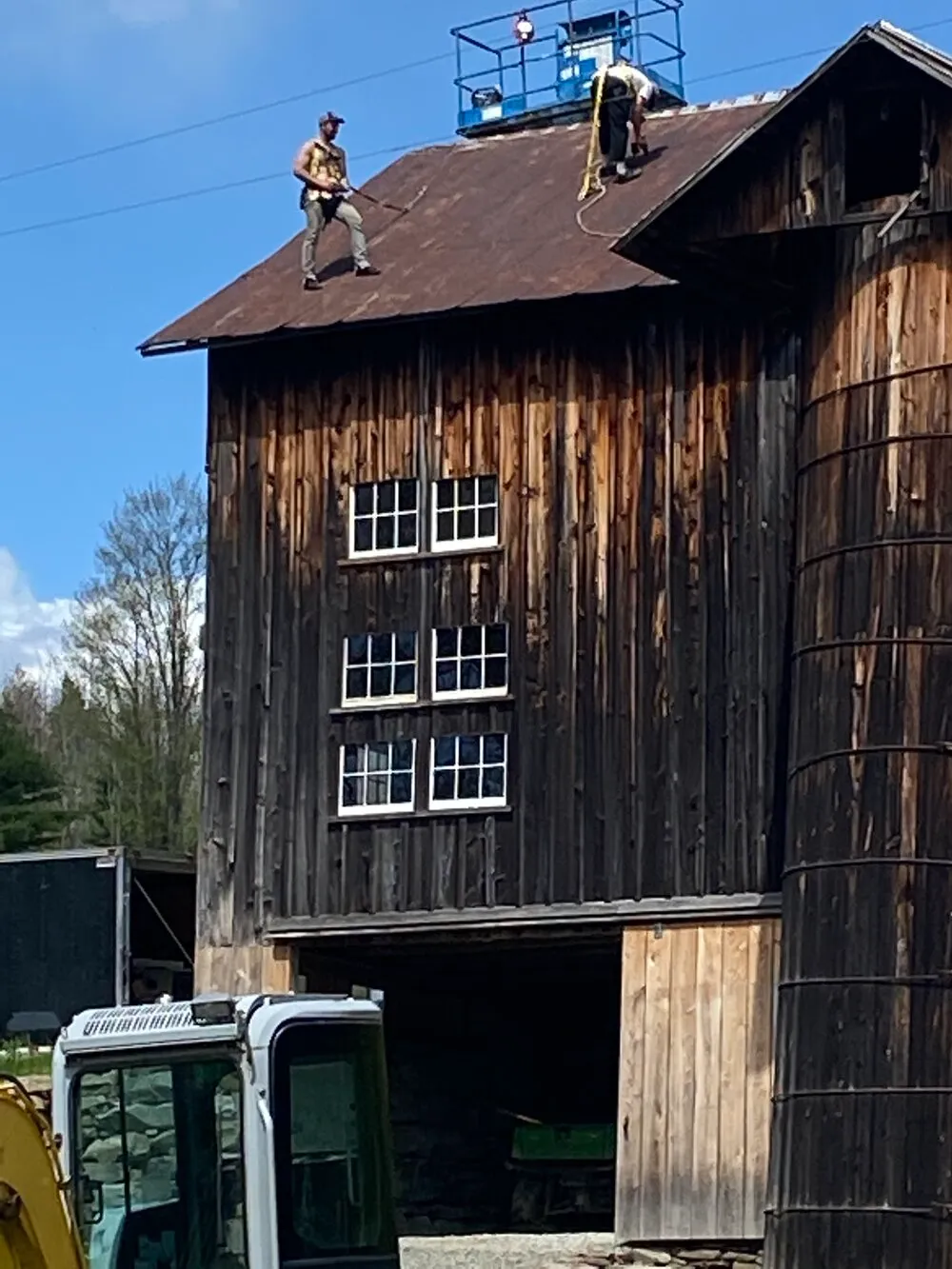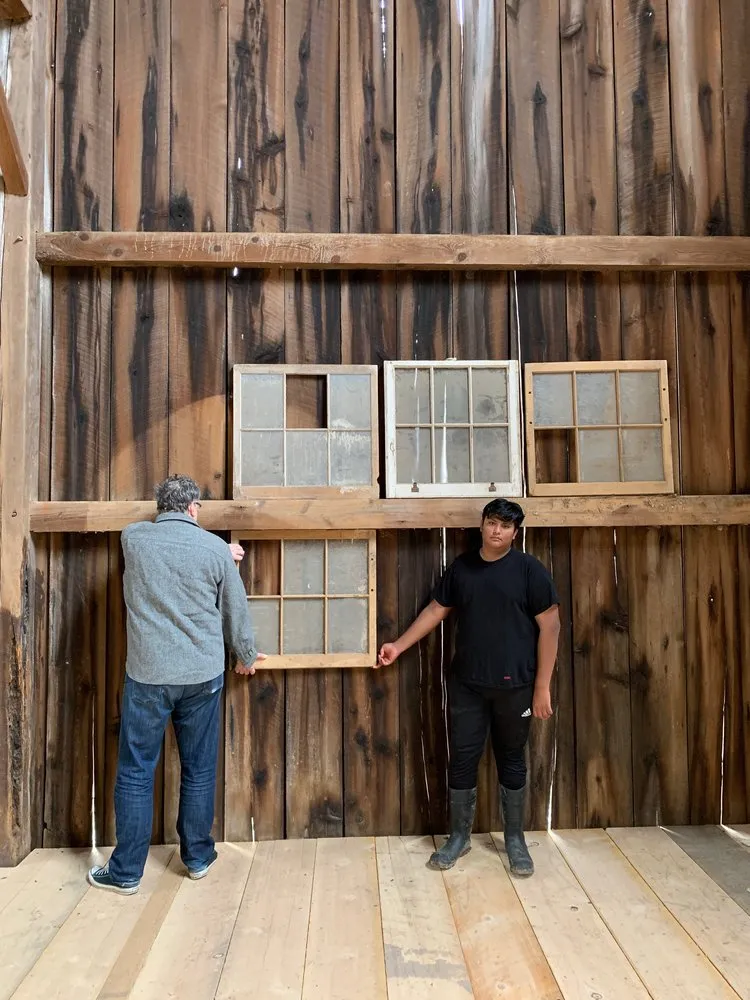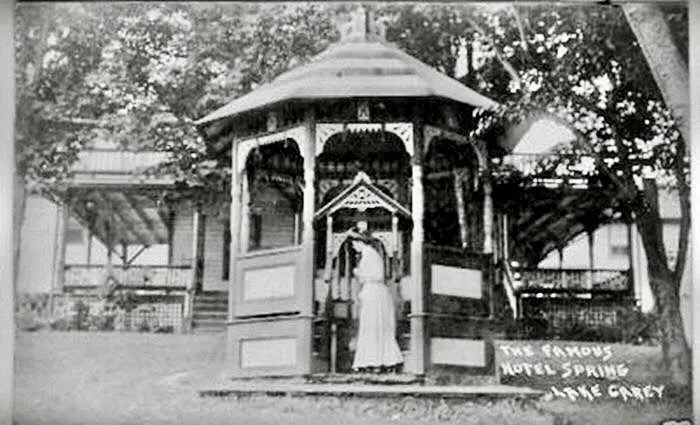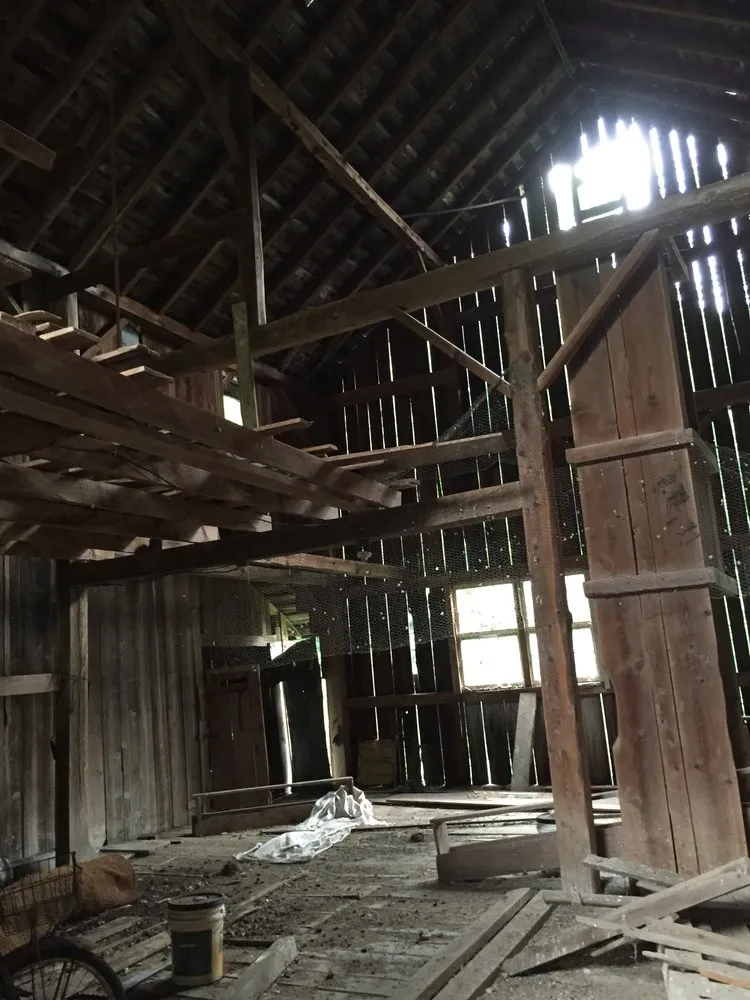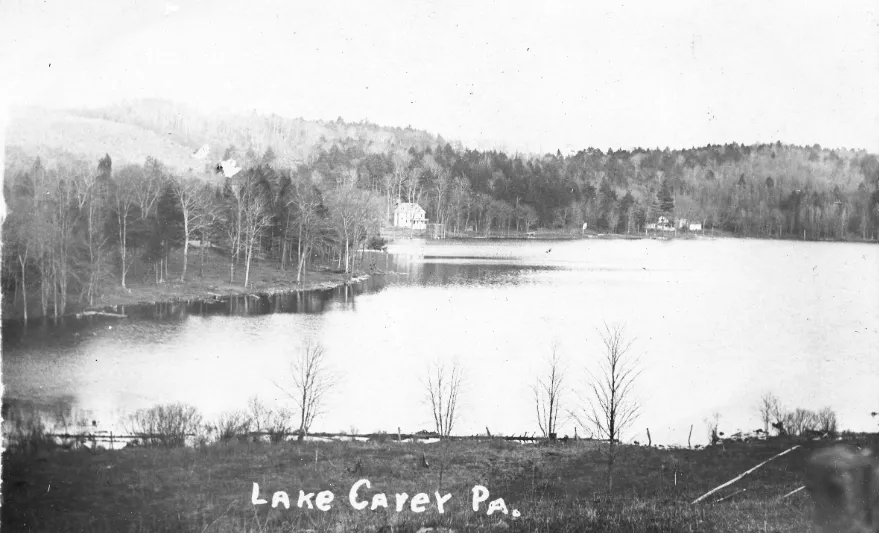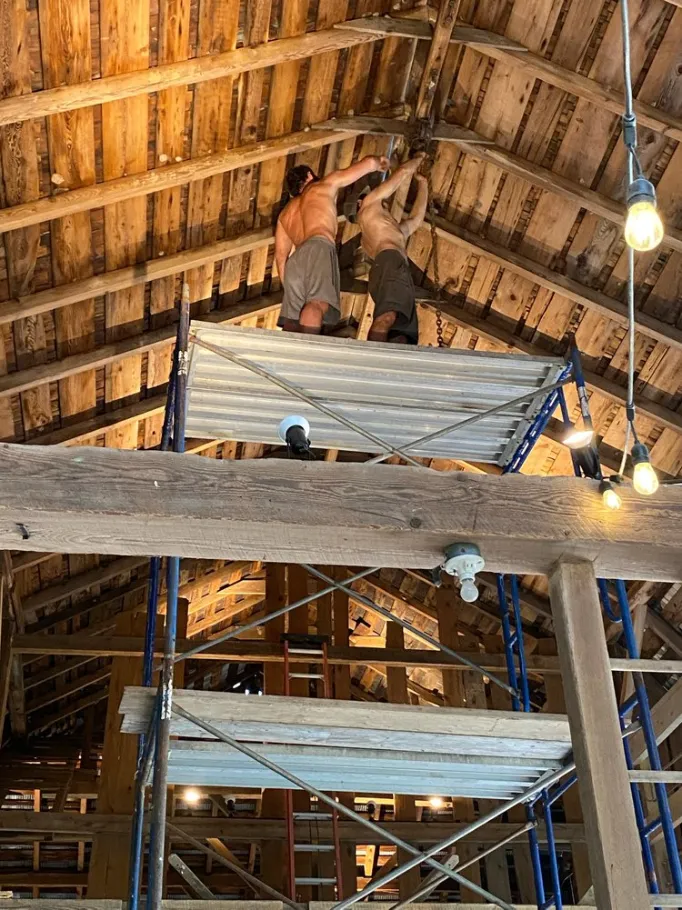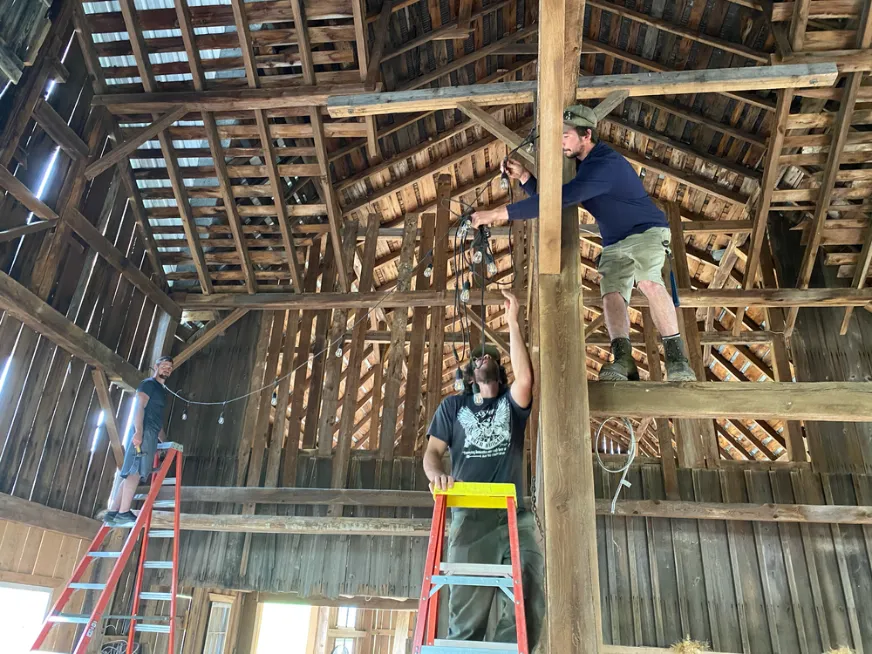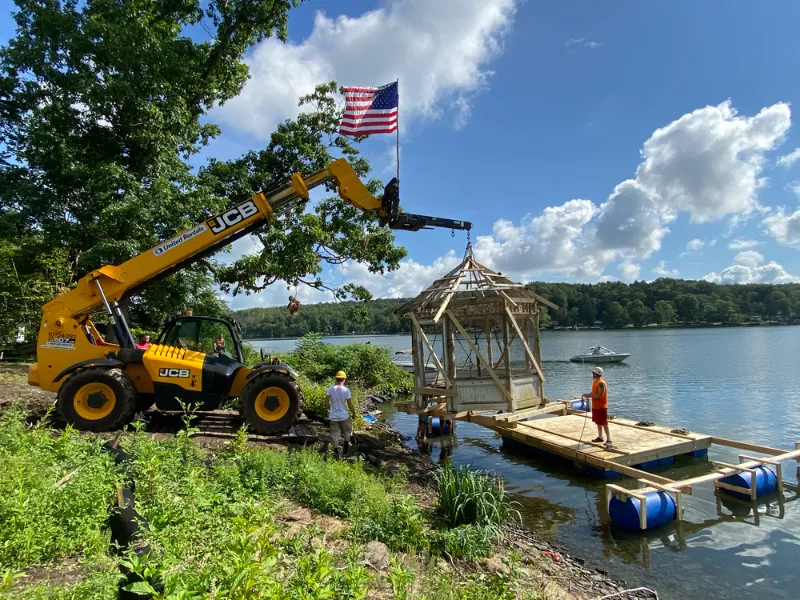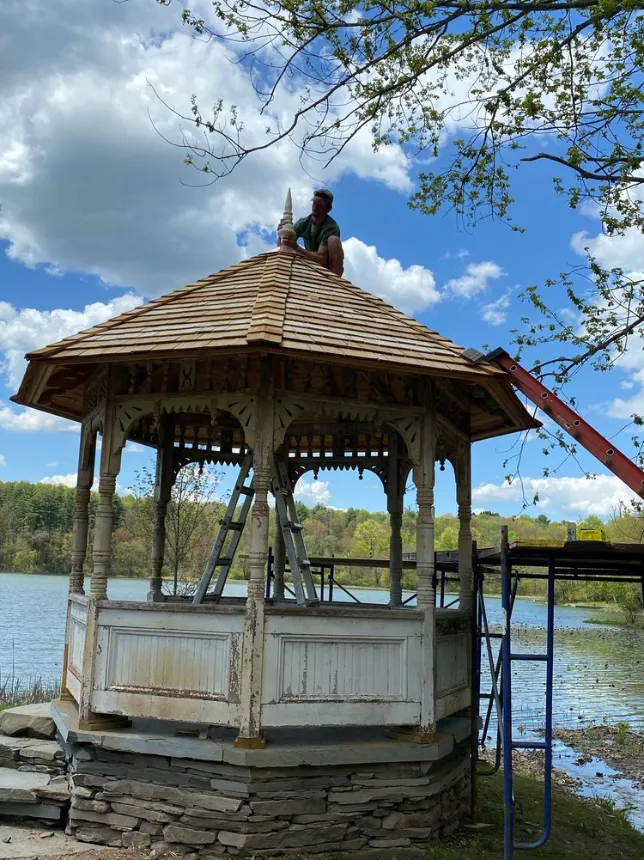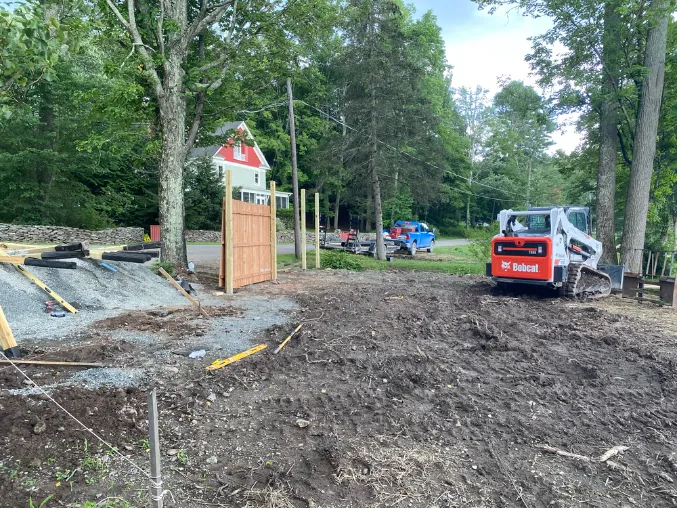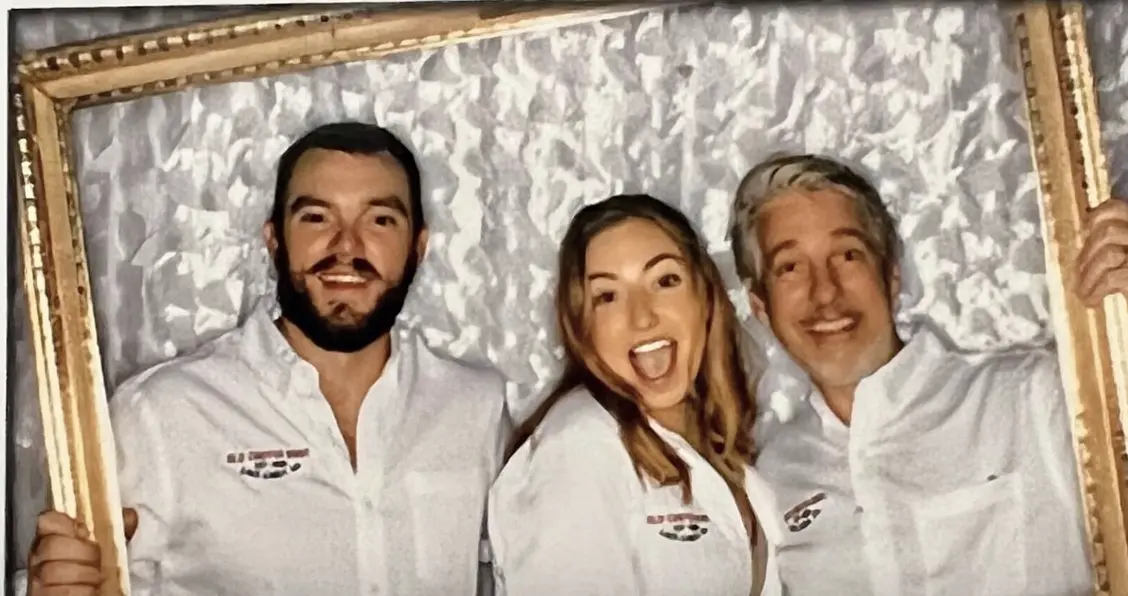 (L to R) Dave Maxey, Manager | Caleigh Tyler, Asst Manager | Lewis Flinn, Owner
At Old Carter Barn, our goal is to make your wedding as memorable and magical as possible. We offer a lot of guidance and support to make sure that happens. Our entire team is certified wedding planners, and we include event management and day-of coordination in all of our packages.